LDS The Diva Wears Prada
~*~
AMHA / AMHR

Sire: ERL Zeus Lightening Bolt
Dam: LDS Midnight Princess



"Diva" is an up-headed and very correct filly. She has a beautiful head and a flat topline. She is by the 2009 World Grand Champion Senior Stallion and out of a National top 10 mare. Diva is currently offered for sale to a show home.


Ozark Mtns. Ooh Lala LDS
~*~
ASPC / AMHR

Sire: TSL's Ravens Nighthawk
Dam: Gold Mines Gone & Dunnit Again



Ritzi is upheaded with a flat topline and perfect confirmation. Her sire is TSL's Ravens Nighthawk who is an AMHR HOF stallion and multiple AMHR National Champion sire. She is also a paternal sister to the 2012 Open, futurity and Supreme futurity champion at AMHR Nationals as well as the 2013 Futurity Champion Yearling stallion/gelding over 32-36" - AE Made In America!! (Photo Credit: Mary Gray)


LDS Z Lightening Smoke and Mirrors
~*~
AMHA / AMHR
Sire: ERL Zeus Lightning Bolt
Dam: LDS Komos Ladyhawke


Smoke is a 32" dapple grey filly. She has a beautiful head, large eye, level top line and nice floaty trot. She is sired by WGC - ERL Zeus Lightening bolt; out of Lutes' Komo BJ daughter; by Lutes Komo Dandy. Dandy was a world renowned single pleasure driving horse and BJ was a multiple Fine Harness and Viceroy World Champion. We are thrilled that Smoke will be back on our 2018 show string with Madeline Noykos on the lead. (Photo credit - Mary Gray)



LDS Black Pearl
~*~
AMHR 29.5"
Sire: Filipowicz Just a Gigolo IHF
Dam: Rhoten's Dandy's Inspiration


LDS Black Pearl is a 2016 filly sired by our Justin and out of a Rhoten's Little Dandy daughter. (One of the last still producing!) and boy is she an amazing little filly! She is correct, pretty and loves to show! Her maternal sister is with the Dales in AZ and is making her name known in the driving arena and Pearl is on the fast track to follow in her hoof prints! This filly can MOVE! She was Grand Champion in Midland as well as Supreme as a yearling. She is easy to handle and friendly. She should mature about 32". She is AMHR registered. Pearl is for sale - please email for price.Located in MI. (More pics available upon request)


LDS Z Lightening Red Red Wine
~*~
AMHA / AMHR
Sire: ERL Zeus Lightening Bolt
Dam:RHA Rangers Pink Champagne



Thumper continues to put beautiful heads and upright necks on his foals and Reba is no exception. Reba possesses the showy attitude and confirmation required to competitive in the ring. Reba is a paternal sister to Diva listed above. Check out her Colt by Justin on our stallion page. Reba is offered for sale.


LDS Komos Lady Hawke
~*~
AMHA / AMHR
Sire: Lute's Komo BJ
Dam: C&AS Little Flea



Just like her daddy - Lady is a moving machine! She was trained in single pleasure by Southwick Training stables in 2009. Although she is one heck of a driver - she is an even better broodmare. Lady has foals residing in Germany, Canada and throughout the US. Check out her Colt by Justin on our 2016 foals page.



RHA Rangers Pink Champagne
~*~
AMHA / AMHR
Sire: GGM BSL Rangers Blaze Of Glory
Dam: RHA Boogermans Cameo


She has won multiple First Place Awards in very large classes at both AMHA and AMHR Rated Shows in her open class and Liberty. Her pedigree is impecable filled with some of our industries finest such as Gold Melody Boy, Roan Ranger, Flying W Farms. Paige is offered for sale and can be bred to Justin or Thumper for a 2019 foal.




Sundance LB Mercedes (HOF)
~*~
ASPC / AMHR
Sire: Sundance LB Troubadour
Dam: Sundance LB Bonnie Sue


Sadie is an incredible mare. She measures 35" and has produced numerous champions. We are very lucky to have acquired this mare and look forward to her future foals on our farm. A huge thank you to Shanale Sides for allowing Sadie to come live with us.Mercedes first filly by Justin is on our 2017 foal page and is offered for sale! (Photo Credit: Shanale Sides)




Marystown Miniatures Ruby Red Charmer
~*~
ASPC / AMHR
Sire: Royal Spun Charmer
Dam: Royal Golden Surprise


Ruby a National 2014 Top ten filly in both her height division and in futurity which comes as no surprise as she has the Royal line on both top and bottom. We thank Pete and Lisa Goettl for allowing Ruby to come live with us. Ruby is currently bred to Thumper for a 2018 Sweepstakes foal!





Stallions | Mares | Geldings | Foals

For Sale | Show Pictures | Links

ads | Home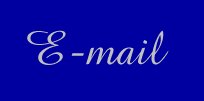 Copyright © 2012
ABSOLUTELY NO COPIES/REPRODUCTIONS/SCREENSHOTS OF THIS WEBSITE ARE ALLOWED UNLESS EXPRESSED WRITTEN CONSENT IS OBTAINED FROM THE OWNERS. All Rights Reserved: Limited Edition Farm
Site Designed & Maintained by: Limited Edition Farm