Please be sure to check all of our pages for other horses for sale.


If you see something you are interested in, let us know! We always enjoy talking horses!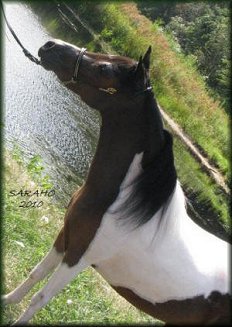 Ten Lís Legacyís Top Model
***National Champion***
AMHA / AMHR
Sire: Ten L's Tigers Legacy
Dam: Ten L's Bullet Buckeroo Dancer

AMHR National Champion Futurity Yearling Mare, Multiple Grand Champion Mare, Under Champion Halter Mare,
AMHR National Amateur Jackpot - Top Ten (7th). Check out Tyra's first foal on our 2017 foal page!

&nbsp




LDS The Diva Wears Prada
AMHA / AMHR
Sire: ERL Zeus Lightning Bolt
Dam: LDS Midnight Princess

2012 Black 33" Mare. By WGC - ERL Zeus Lightening bolt out of LDS Midnight Princess. She shows beautifully and is easy to get ready to show (picture was taken of her 3 days after we pulled her from the field). Diva has a beautiful head, a great top line, and personality to boot. She has been on our show string for the past 2 years and always finishes at the top. She was Grand Champion mare under at last weekends show. She is sired by a World Grand Champion and out of one of our old show mares that was shown successfully in driving, jumping and halter. Show her or breed her - Diva is a great mare! Show home preferred. Discounts given to repeat/multiple horse buyers and show homes. Please PM for more information - located in Michigan. Transport can be arranged. International inquiries welcomed.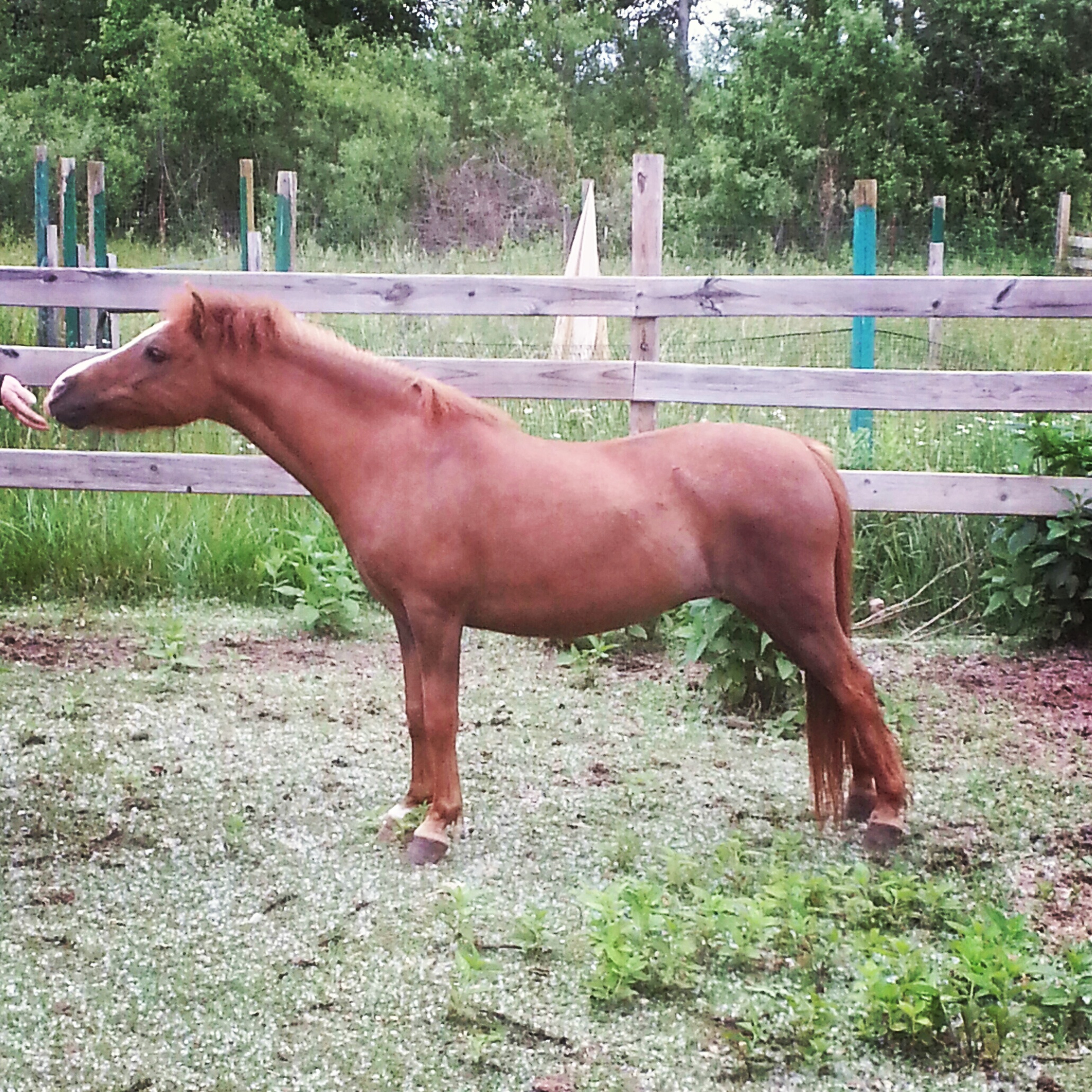 Martin's Mardi Gras Little Fashionet
~*~
ASPC / AMHR 37.5"
Sire: & L's Rock "E" Mardi Gra
Dam: Anna's Little One C (owned by Vermilyea Farm)


"Fashion" has a pretty little head with a big eye, long neck and a nice hip. Fashion's 2009 Colt "Quarter Scales Captain Morgan" (shown by JWR Training) was the 2014 Res. National Champion AMHR Aged Gelding, 3 & Older - Over 36"" - 38"! Congratulations!!
Her sire B & L's Rock "E" Mardi Gra is a direct son of Bar-G's Rock "E".


&nbsp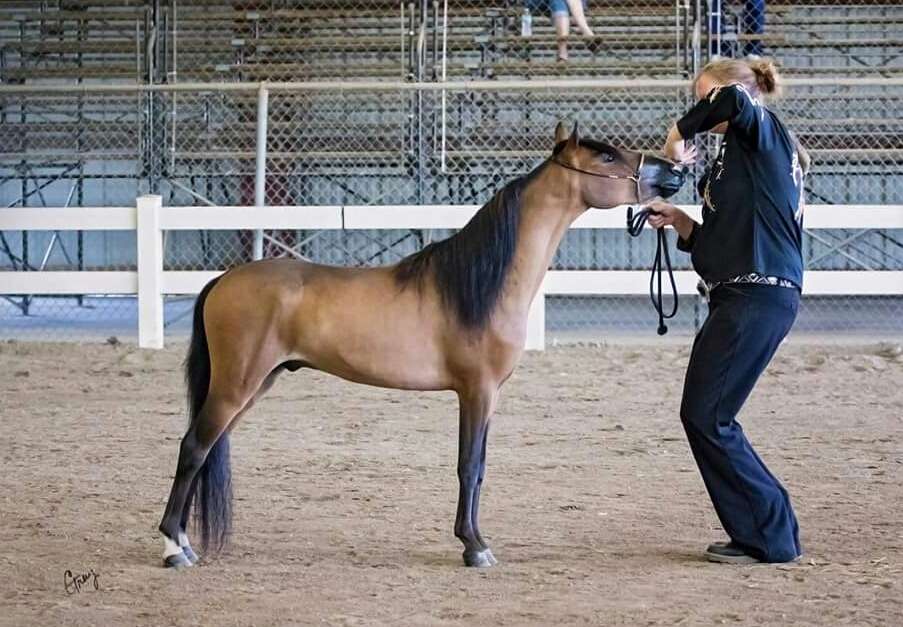 Michigan's Lone Wolf

Sire: Michigan's Man of Steel HOF
Dam: Michigan's Kitten


Wolf is a beautiful bay gelding and has exceptional bloodlines behind him which is apparent by his Grands and Supremes in 2016!. Michigan's Man of Steel is sired by H.P. Jerichoís New Image, and out of Michiganís Silver Penny (HOF) who is a National Grand Champion over mare at the AMHR Nationals. Steel has sired numerous Champions and Grand Champions. Wolf is a great mover and has that desired high neck set. Wolf is very easy to handle, correct, and has the bloodlines behind him to go far. Priced: $1500.00 - serious inquiries only please. (Photo: Mary Gray)


&nbsp



RHA Ranger's Pink Champagne
AMHA / AMHR
Sire: BSL Ranger's Blaze of Glory
Dam: Mocha's Boogerman's Cameo

She has won multiple First Place Awards in very large classes at both AMHA and AMHR Rated Shows in her open class and Liberty. Her pedigree is impecable filled with some of our industries finest such as Gold Melody Boy, Roan Ranger, Flying W Farms. $2000.00. Paige can be bred for a 2017 foal to Thumper or Justin. Not in foal at this time.


LDS Ramses
AMHR
Sire: JSW Destiny's Golden Ace
Dam: RHA Ranger's Pink Champagne


Special consideration to a show or youth home.
Daddy is a 6 year old Perlino gelding. He would make a magnificent country pleasure horse as he has a huge floaty trot and a fantastic personality. He is very easy to handle and is great around kids. He would make an excellent amateur and youth horse.


Sold - thank you to the Huls family!


&nbsp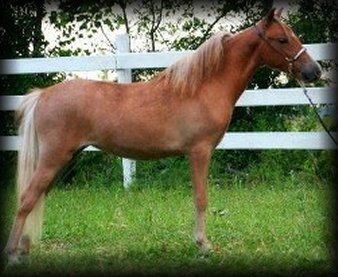 &nbsp
LDS Red Red Wine
AMHA / AMHR
Sire: ERL Zeus Lightning Bolt
Dam: RHA Ranger's Pink Champagne


Beautiful filly! Half sister to Diva and Smoke. Ruby has not been shown as we had too many on our show string. She can be fit and would show beautifully. She has the same conformation that Thumper gives all his babies, including his beautiful head. We are offering her at $1,200.00 as she has not been shown. Special consideration to a show home. Can be bred to Justin for a 2018 foal - currently open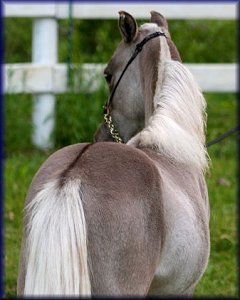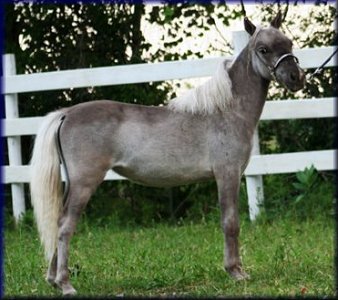 LDS Z Lightning Purrrfection
AMHA / AMHR
Sire: ERL Zeus Lightning Bolt
Dam: Cascade Farm's Top Cat's Meow (Nat'l Champion Producer)


Maternal sister National Champion LDS Smooth Operator. Purrfection is a silver dun show filly with a pedigree packed with National Champion bloodlines.SOLD! Congratulations to Shanale Sides on the purchase of this beautiful filly!

&nbsp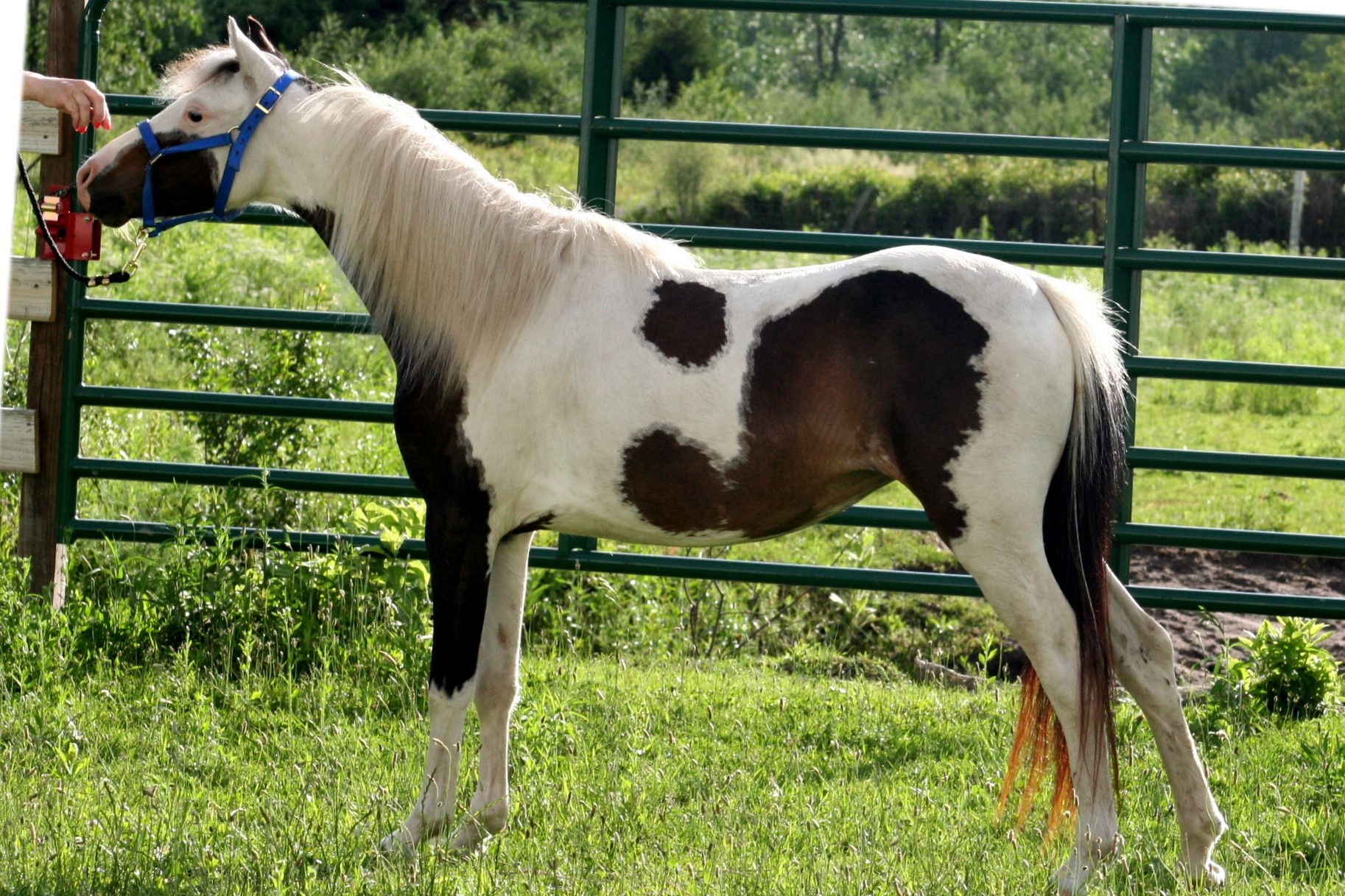 AGS Apache
ASPC
Sire: AGS Rialto
Dam: AGS Hi-Lee Awesome



&nbsp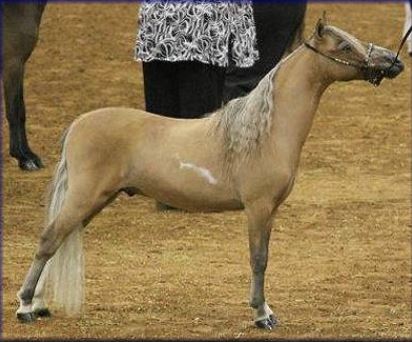 LDS Smooth Operator
~*~National Champion~*~
AMHA / AMHR
Sire: Alliance Sweet Talking Guy
Dam: Cascade Farms Top Cat's Meow


SOLD! Congratulations to Shanale Sides on this Gorgeous Stallion!

Smoothie" received 2 2012 AMHR National Top Tens

(9th in Model and 3rd in open) and was once

again Top 10 In his height division in 2014!



&nbsp



LM Idols Black Pepper
AMHR ~ 35.5"
Sire: First Knights Billy Idol
Dam: Flying W Blue Boys Picture Perfect

Pepper is an own SON of Billy Idol and a phenomenal show gelding. Winning numerous Grand/Reserve champions in his first year in the ring. Pepper is going to remain on our show string as a halter horse and will eventually be trained in the country pleasure division. Pepper has been shown by youth and has done well.



&nbsp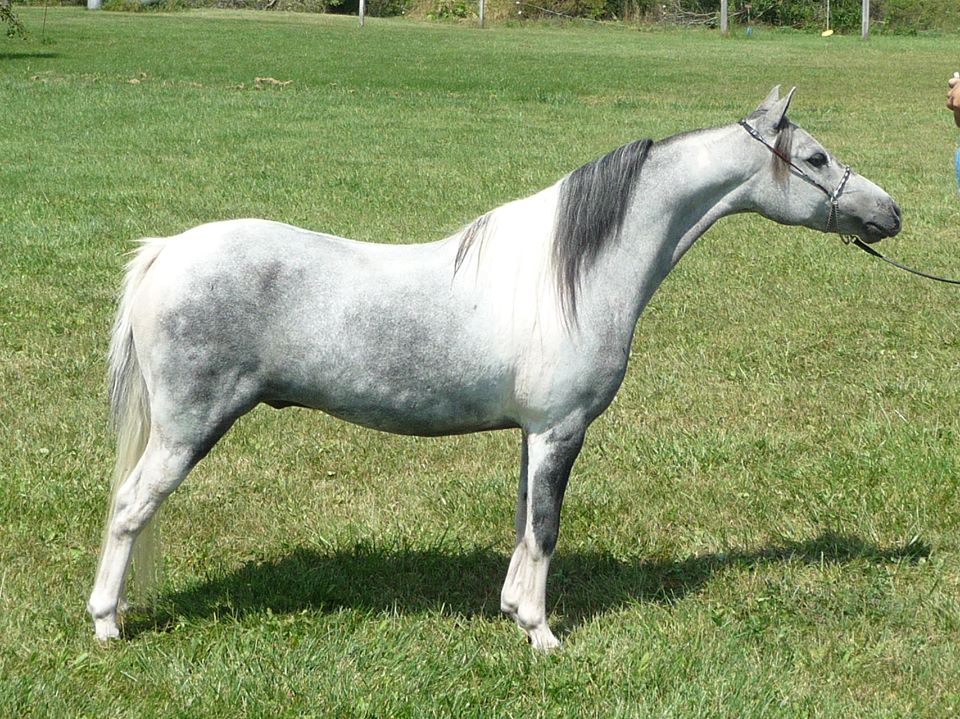 Michigan's Mixed Taffy
ASPC / AMHR 37"
Sire: H.P. Jericho's New Image
Dam: Red Rock Tomorrow's Taffy


The Michigan line is known for their confirmation and great temperaments and Taffy is no exception. He is a numerous Grand Champion Senior Gelding and is a great Country Pleasure Driving horse. Congratulations to Taffy's new owners!


&nbsp



~*~We have several broodmares available for purchase as well. Please email us for a current sales list. INTERNATIONAL INQUIRIES WELCOMED. We will entertain all serious offers, and offer payment plans with signed contracts.~*~





Others available ~ E-mail for a complete list.

Limited Edition Farm reserves the right to refuse any sale. Prices are subject to change without notice.
AMHR/AMHA and AMHR/ASPC registered horses/ponies are measured at the last hair of the mane but can also be measured on top of the wither, if desired.
ASPC registered ponies are measured at the top of the wither.
No height guarantees expressed or implied, unless otherwise stated in the sales contract.
All bred mares will sell with a live foal guarantee, unless otherwise noted in sales contract.
Buyers may come out to inspect any horse they may be interested in.
Buyers may have a pre-purchase exam done on any horse(s) they are interested in, at their expense.
A deposit and a signed sales contract are required to hold a horse and must be received within 7 days of agreement of sale/purchase. Additional time is available for overseas buyers. No horse will be considered sold without the deposit and signed contract.
Deposits and payments made are non-refundable.
All horses are sold "as is" with no warranties expressed or implied.
Payment terms are available.
Current negative coggins and health papers will be supplied for the continental United States, otherwise shipping papers will be the responsibility of the buyer, unless other arrangements are made.
Transportation is the responsibility of the buyer.
E-mail with any questions you may have, for pedigree information or for additional pictures, as I have lots of pictures of these horses.
Others may be available, show incentives, gelding discounts, as well as package discounts may also be available.
All horses are handled daily, are current on vaccinations, hoof trims and deworming.
Any deposit or payment sent on any horse is acknowledgment and agreement to above terms from buyer.
International inquires are welcomed.
ABSOLUTELY NO COPIES/REPRODUCTIONS/SCREENSHOTS OF THIS WEBSITE ARE ALLOWED UNLESS EXPRESSED WRITTEN CONSENT IS OBTAINED FROM THE OWNERS.




Stallions | Mares | Geldings | Foals

For Sale | Show Pictures | Links

ads | Home





To translate this page click here





Limited Edition Farm
Lew & Dana Saxton
Melissa Saxton Noykos
1944 E. Freeland Road
Freeland, MI 48623

I am very prompt in answering e-mails. If you do not get a response
from me within 24 hours, please e-mail again or call. Thank you.







This page was last updated on December 6, 2013.





Copyright © 2002
All Rights Reserved: Limited Edition Farm
ABSOLUTELY NO COPIES/REPRODUCTIONS/SCREENSHOTS OF THIS WEBSITE ARE ALLOWED UNLESS EXPRESSED WRITTEN CONSENT IS OBTAINED FROM THE OWNERS. Site Designed & Maintained by:Limited Edition Farm