ERL Zeus Lightning Bolt
~*~AMHA World GRAND Champion Senior Stallion~*~
&nbsp~*~Grand Champion Senior Stallion at Julep Cup ~*~
&nbsp~*~UNANIMOUS Grand Champion Senior Stallion at
&nbsp &nbsp Eastern Regionals~*~
&nbsp~*~Multiple National Top 10's in Country Pleasure Driving

AMHA / AMHR ~ 33.5"

Sire: Little Kings Buck Zeus
Dam: WF Scarlet Flight


*Pedigree*
Filipowicz Just A Gigolo HOF

~*~ National Champion & Multiple National Top 10's~*~

ASPC - Parentage Qualified/Foundation Certified / AMHR
Sire: Fox Lanes Kiss of Fire
Dam: D&S Run Around Sue


Justin continues to amaze me with his gentle nature and amazing show attitude. He was a multi Grand/Reserve Grand halter champion in 2012, 2013 and added a Single Pleasure Driving National Championship to his record in 2014! He has obtained Multiple Top Tens, a National Championship, Res. National Championship, a 3rd in his National stakes class and became HOF in halter at only 3 years of age. Justin has been bred to several mares for 2017 foals who will be offered for sale.

*Pedigree*
Graham's Classic Entertainer

~Superior Sire~

&nbsp~Hall of Fame Stallion~

AMHR / ASPC~ 33.5"

Sire: Kewpies Classic Mucho of Arenosa
Dam: Grahams Classic Wind Song

Limited Edition farm is thrilled to welcome the incredible Superior Sire and HOF stallion Graham's Classic Entertainer to our stallion line-up!!!!! "ET" is in the pedigree of many of the top horses in the industry today, and we cannot wait to see what he can produce for us!!!

Stallions | Mares | Geldings | Foals

For Sale | Show Pictures | Links

ads | Home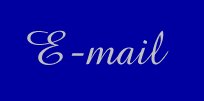 Copyright © 2012
All Rights Reserved: Limited Edition Farm
ABSOLUTELY NO COPIES/REPRODUCTIONS/SCREENSHOTS OF THIS WEBSITE ARE ALLOWED UNLESS EXPRESSED WRITTEN CONSENT IS OBTAINED FROM THE OWNERS.
Site Designed & Maintained by: